Owner Resources
Information You Need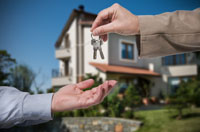 At Maximum Real Estate Services, we treat your home as our own. We offer a wide range of property management services to fit your needs as a landlord or home owner, and tailor our services to ensure that you have the highest level of service for your home.
Resources & Tools
Have a Question?
Frequently Asked Questions
How often and how are the property inspections conducted?
When your property is vacant we generally inspect it at least bi-weekly. The next inspection is done prior to residents moving in. This is known as the "move-in inspection", where we detail the condition of your property including photos or video. We inspect the exterior of our properties on a periodic basis and we also conduct other inspections when requested (inspection fees may apply), or if we determine that checking the property out is warranted. Within 90 days after the residents move in, we contact them to ensure all is well with your property and your tenants. When the residents move out of your property we do another detailed inspection known as the "move-out inspection". The move out inspection is done to ensure that the tenants return your rental home back to the condition they leased it in. Pictures and/or video taken on the move-in inspection are compared. If any damages are found, we will impose a claim on the tenant's security deposit as required by the California Landlord/Tenant Laws. If no damage is found, then we promptly return the security deposit to the former residents as well as complete the appropriate documentation required under California Statute.
View More