Owner Resources
Information You Need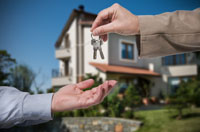 At Maximum Real Estate Services, we treat your home as our own. We offer a wide range of property management services to fit your needs as a landlord or home owner, and tailor our services to ensure that you have the highest level of service for your home.
Resources & Tools
Have a Question?
Frequently Asked Questions
What Owners can expect from Us
We want to be right on target when meeting your expectations. The purpose of this section is to present the benefits our property owners can expect to receive from Maximum Real Estate Services. When establishing a personal relationship with our customers, it is important that each party understands exactly what is expected of the other. Our primary objective is to attain the goals and objectives of our customers and their rental properties.
We believe that familiarizing you with our process of how we lease and manage your rental property, we can avoid surprises that could occur later on. It is important that you realize that we will move forward with our administrative process as outlined herein, unless you otherwise direct us in writing. Therefore it is to your benefit to review and understand the following services that are automatically provided and instituted by Maximum Real Estate Services for the benefit of you and your Property.
Visit our
Management Page
to learn more.
View More