Owner Resources
Information You Need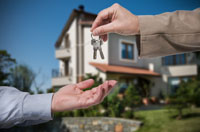 At Maximum Real Estate Services, we treat your home as our own. We offer a wide range of property management services to fit your needs as a landlord or home owner, and tailor our services to ensure that you have the highest level of service for your home.
Resources & Tools
Have a Question?
Frequently Asked Questions
How long does it take to lease my property?
Generally, Maximum Real Estate Services can have your property leased within 14 days or less of being on the market. However, some homes will lease quicker and some homes will take a little longer to find a qualified tenant. We will begin to market your home the moment it is rent ready! The best time to have your home on the market is before the first of the month as tenants are usually looking to make a move at the end of the month. Which means that if your house is priced right, in good showing condition and available to occupy by the 1st then there should be no reason to miss a month of rent. We will guide you to price your home right the first time so we don't have to reduce after it is on the market. At the time you turn over your property to us to handle, we will inform you of the current market conditions, which will give everyone a better idea of market time.
View More