Lending Services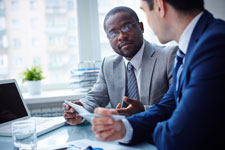 We offer a full range of Lending services tailored to you as a First Time Home buyer, Homeowner or Investor. We're your local resource when it comes to financing. In today market its important to work with a firm you can trust, its equally important that you as a borrower have an opportunity to shop around for the best Interest rate and terms.
Benefits of using Maximum Real Estate Services
Our Team has over 20 years' experience in the San Diego Market.
We can offer Conventional, FHA, VA, Reverse Mortgages and Private Money Products.
We are a One Stop Resource for Real Estate, Lending and Management Solutions.
We love to support our Community and were actively involved with The Chamber of Commerce, School District and Military Outreach.
Purchase Pre Approval Requirements and Documents needed
580 FICO and Above
2 Years Employment History ( 1 year is OK case by case)
Proof of down payment (Does not apply to VA)
2 months' Pay Stubs
2 years recently filed tax return
Copy of Government ID ( Driver's License, Passport, Military ID)
Refinance Requirements and Documents Needed
No Mortgage Late's in the last 12 months
620 FICO ( Does not apply to VA)
1 Years Employment History (Does not apply to VA Streamline Refinance)
2 months' Pay Stubs
2 years recently filed tax return
Copy of Recent Mortgage Statement(s)
Copy of Government ID ( Driver's License, Passport, Military ID)