Want Top Dollar For Your Home?
Experts Say, "Start Planning 60 Days Ahead"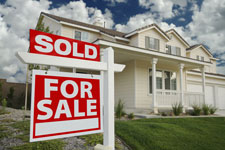 What you do in the months before you put your house on the market will determine how long your house will take to sell, how much money you'll get for your house, and how easy (or difficult) your selling experience will be.
There are some simple things you can and should be doing right now to make sure you'll get the highest price in the least amount of time.
If you're going to sell your house in the next six to 12 months, a "Room-by-Room Review" will show you the very best things you could do to prepare your house for sale, and get the highest return on your investment.
We'll also point out things you shouldn't do…things that you won't get your money back on.
What Next? Take advantage of our professional resources just for you!
What's My Home Worth?
Enter Your Information Below To Recieve Your House Value!